This guide will walk you through a detailed checklist for auditing your website to enhance your Google search rankings and increase web traffic. Website audit encompasses various aspects, including technical performance, search engine optimization (SEO), user experience (UX), content, design, and accessibility. Our checklist and template delve into all these areas.
However, keep in mind that numerous tools and software provide a "website audit," "website check," or "website SEO audit," some even free of charge. While these templated, universal audits can serve as a good starting point, a truly effective website audit should also consider your website's specific needs, functionality, and structure. After all, each website and business is unique.
Therefore, ponder over what matters to your website and business. And if you choose to collaborate with an SEO consultant or hire a professional website audit service, ensure they inquire about your business goals and current challenges before beginning
Website Audit Checklist Steps
Step 1: Utilize Google Analytics for Initial Data Collection
Initially, we need to understand your website's current performance level. This will establish a benchmark for comparison to monitor improvements over time.
Suppose your site is already integrated with Google Analytics.
Fantastic! If not, refer to the official Google Analytics guide. Begin by evaluating your organic search traffic. Consult the instructions below for Google Analytics 3 (Universal Analytics) or GA4. Growth or decline in traffic from various channels. Can we pinpoint changes in marketing strategies that triggered these shifts?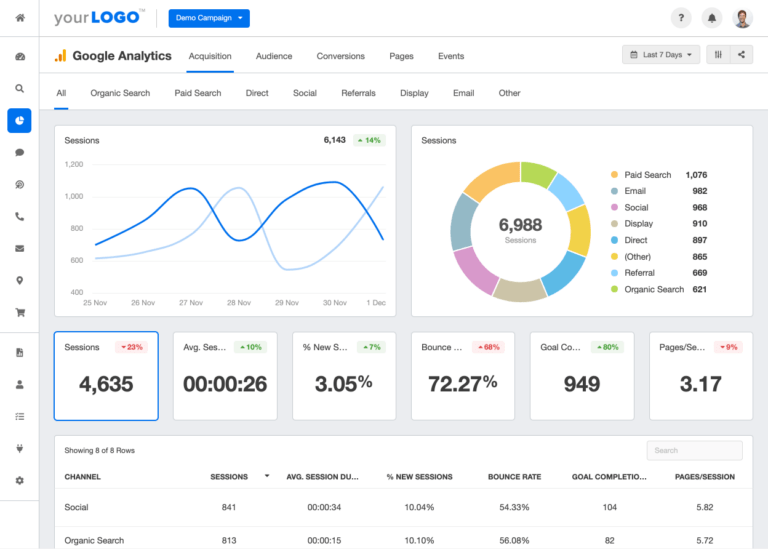 The most-visited pages on your site (Investigate Behavior > Site Content reports for these insights).It's crucial to scrutinize your website's Google Analytics data to discern existing traffic patterns. Areas you might want to consider include Regular fluctuations in traffic due to seasonal trends.
Step 2: Ensure Only One Version of Your Website is Indexed by Google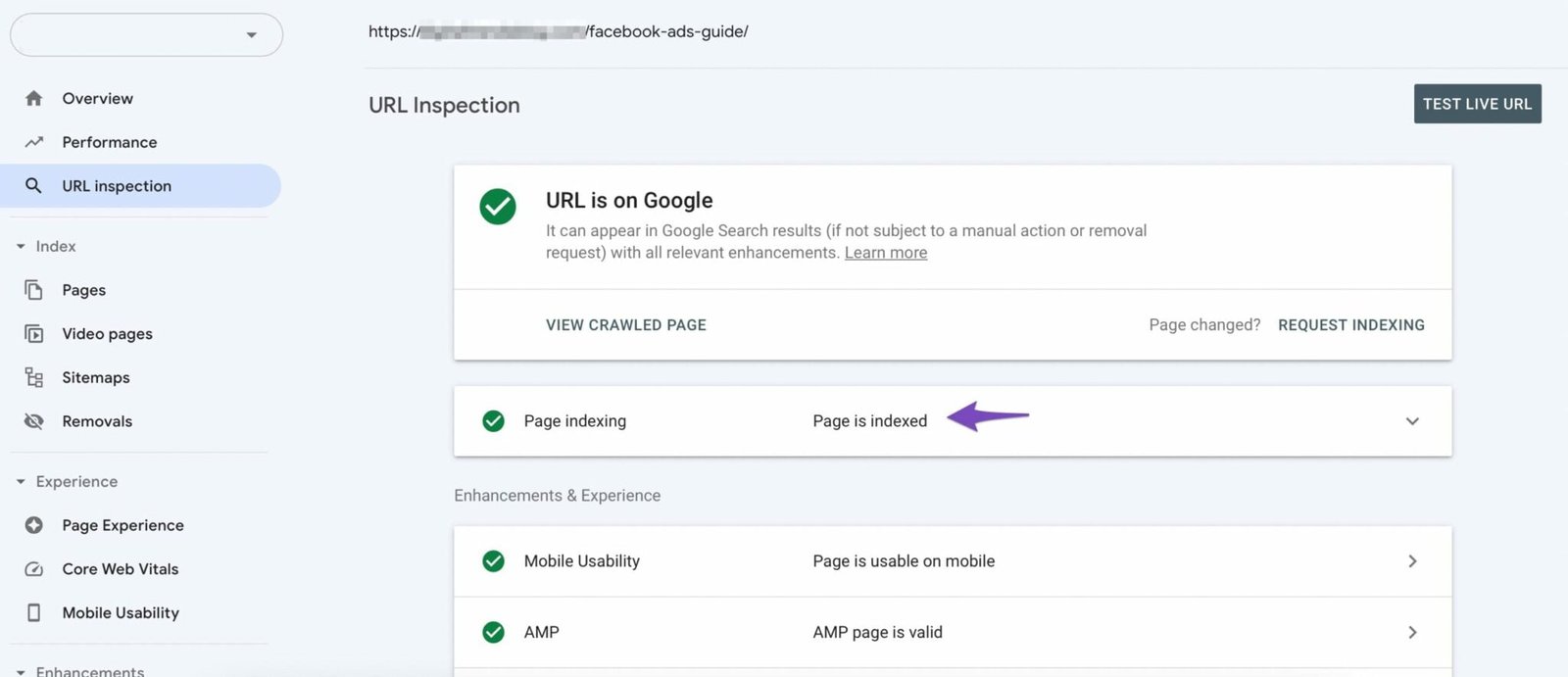 Many site owners aren't aware that search engines can index up to four different versions of their website, as these URLs appear distinct to a Google crawler:
http://example.com
http://www.example.com
https://example.com
https://www.example.com
 The choice between www or non-www is less significant, but consistency is critical. Choose one version and ensure all your internal links adhere to it. If you opt for the www prefix, ensure all non-www URLs redirect to the www URLs (or vice versa).
To verify your setup, replace "example.com" with your root domain and enter each of the four variations in your browser. They should all redirect to the same version if configured correctly. Ensure that your site always uses the secure https protocol (requiring a valid and correctly installed SSL certificate) to prevent browser warnings.
The choice between www or non-www is less significant, but consistency is critical. Choose one version and ensure all your internal links adhere to it. If you opt for the www prefix, ensure all non-www URLs redirect to the www URLs (or vice versa).
Step 3: Verify Your Website's Mobile Friendliness
Ensuring your website is mobile-friendly is crucial due to two factors:
Around 50% of users (and growing) have been browsing the internet on mobile devices since 2017.


Google shifted to mobile-first indexing in 2018, emphasizing a webpage's mobile experience more than its desktop counterpart.
Thankfully, Google offers a straightforward, free tool for assessing URL mobile-friendliness.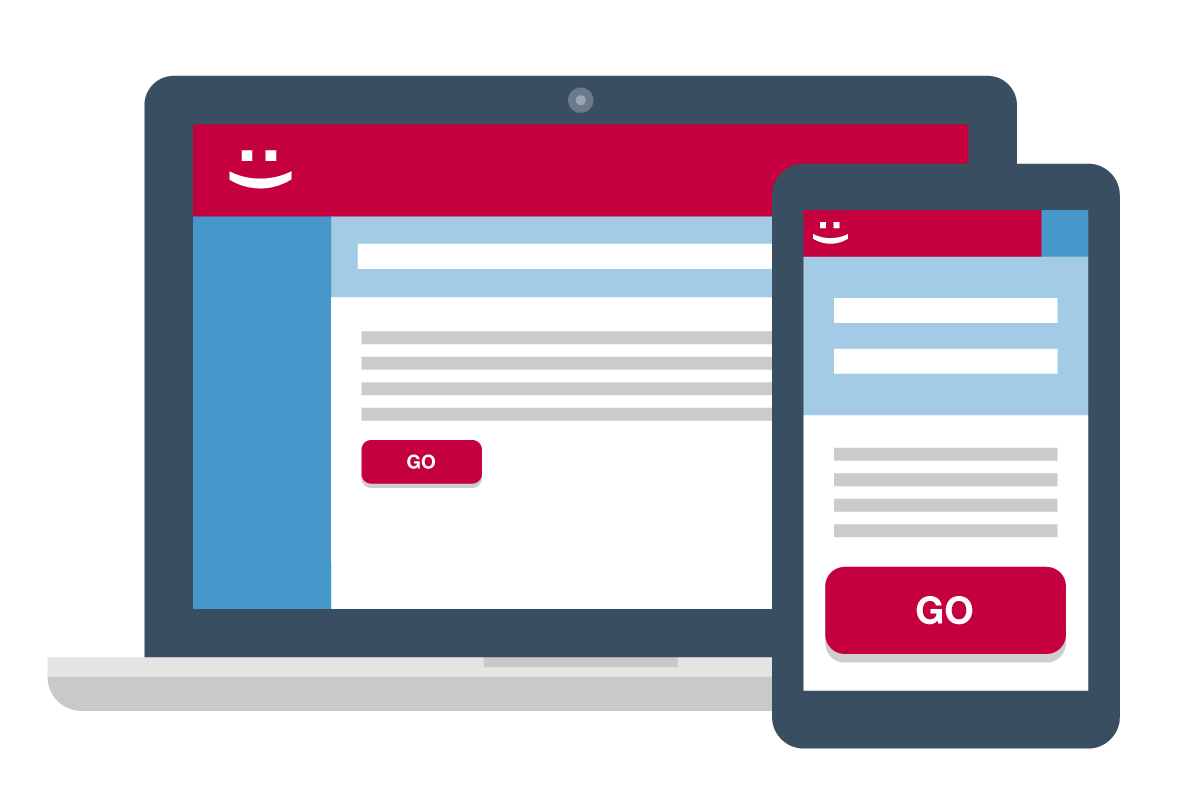 Step 4: Boost Your Website's Speed
Like mobile-friendliness, webpage loading times need to be optimized and monitored. Faster-loading webpages enhance the user experience and are essential to Google's ranking system.
The 2023 Core Web Vitals update further emphasizes the user experience, focusing on the visual stability of loading webpages and the time it takes for webpage elements to become interactive. Fortunately, several free tools are available to evaluate your website's speed and performance, such as Google's PageSpeed Insights tool, GT Metrix, and Pingdom. These tools are utilized to evaluate the speed of our website's pages (to check their performance level).
Step 5: Address Indexing Issues with Google Search Console
Let's examine which aspects of your website Google is indexing and any potential indexing problems.
To do this, we'll use the Google Search Console tool. If you still need to set up a Google Search Console for your website, follow our guide.
Step 1: Sign in to Google Search Console
Step 2: Add your website property
Step 3: Verify your website ownership
Step 4: Submit a sitemap
Step 4: Monitor your website performance
Step 6: Remove Poor-Quality and Unnecessary Pages from Google's Index
Step 7: Evaluate Website Against User Accessibility Guidelines
Often, website owners are surprised by how many URLs Google has indexed on their websites. It's important to remember that including low-quality content in Google's indexed pages can hinder your search rankings. Instead, add a no-index tag to such pages to exclude them from the search engines' index.
To evaluate a website against user accessibility guidelines, you would typically need to conduct an accessibility audit. Use a free tool like WebAIM's WAVE to assess your website against accessibility standards. You may need to run the tool on several different pages to ensure all your standard page layouts comply.
Step 8: Repair Broken Links and Eliminate 404 Errors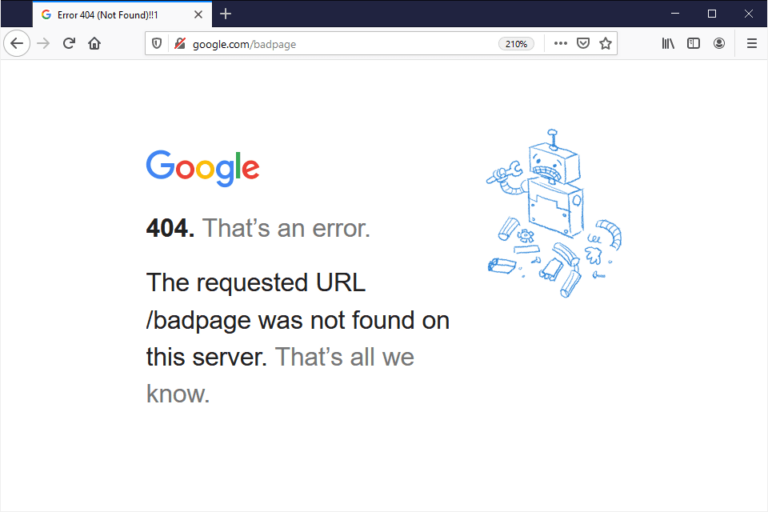 Broken links can negatively impact the user experience. Hence, fixing links that lead to a "404 page not found" error on your website is vital.
Use the Google Search Console Page Indexing report, as we did in Steps 5 and 6, to view non-indexed pages. If you see "Not Found (404)" among the reasons, examine this report to find URLs that lead to 404 error messages. After correcting these issues on your website, use the "Validate Fix" button to ask Google to re-crawl these URLs and verify if the errors have been resolved. 
You can use professional site audit tools like Semrush or SE Ranking to check your page's broken internal and external links.Both offer free trials if you still need to get a paid account.
Step 9: Backlink Analysis (and Disavow Toxic Links if Needed)
Backlinks are still crucial in search engine visibility, but remember that not all backlinks are equally beneficial. The SEO advantage a backlink provides depends on the domain authority of the referring website.
Too many backlinks from low-quality, spammy websites can harm your site. To examine your backlink profile, use Semrush, SE Ranking, Moz, Majestic, or Ahrefs.
Potentially toxic or toxic backlinks may be identified by the Semrush tool.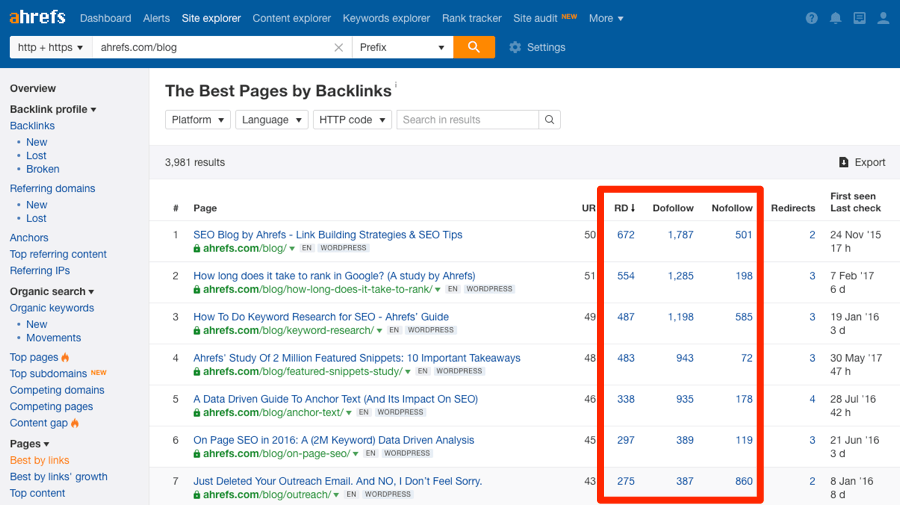 If so, follow Google's instructions to disavow those links. Don't worry about a few spammy backlinks; when the balance shifts towards low-quality, spammy links, you need to take action. And remember, don't pay for backlinks. Invest in quality content instead.
Step 10: Deliver User-Friendly Content
Step 11: Streamline Website Navigation
Delivering user-friendly content is crucial for engaging and retaining your audience. Search engines favor pages with excellent user experiences. So, consider what a user will likely want when searching for your target keyword. Make sure your page provides the answers they're seeking!
Clear, straightforward website architecture benefits user experience and search engine indexing and signals the importance of your pages to Google. Avoid creating a complex, uneven distribution of pages. Instead, aim for a flat, clean structure where all pages are accessible from the homepage within three clicks.
Step 12: Enhance On-Page SEO for Crucial Content
At this stage, focus on a few of the most significant pages on your website. Ensure these pages are optimized for their target keywords, which should appear in the page title and the first paragraph of content.
Link these pages internally to other relevant content on your site and externally to trustworthy sources of pertinent information. Make your content skimmable with short sentences and paragraphs, bullet points, clear subheadings, and visual aids where possible.
Proper HTML formatting: Implement the appropriate HTML tags for each heading, such as h1 for the main title and h2, h3, and so on for subsequent headings. This helps search engines interpret the structure of your content accurately. Organize your content hierarchically and logically with these subheadings. Maintain consistency in heading styles throughout your content. This helps search engines understand the structure and hierarchy of your content.
Step 13: Survey Competitors' Websites and Identify Content Gaps.
Step 14: Establish Regular Website Health Monitoring and Alerts
Use a tool like Semrush to examine your competitors' websites for the organic keywords they rank for. This analysis can help identify content gaps—keywords your competitors rank for but don't. These gaps can guide your content development strategy.
Invest in a professional SEO tool to set up regular website audits. These audits can alert you to a wide range of potential issues. We recommend Semrush for regular site audits and its comprehensive SEO tools.
Step 15: Set Up Keyword Position Tracking and Alerts
If you've invested time in keyword research and website optimization, tracking changes in your Google SERP Positions is beneficial.
Use tools like Semrush's Position Tracking or a similar keyword position tracker to monitor the status of your target keywords.This allows you to assess your website's visibility and identify trends, whether positive or negative.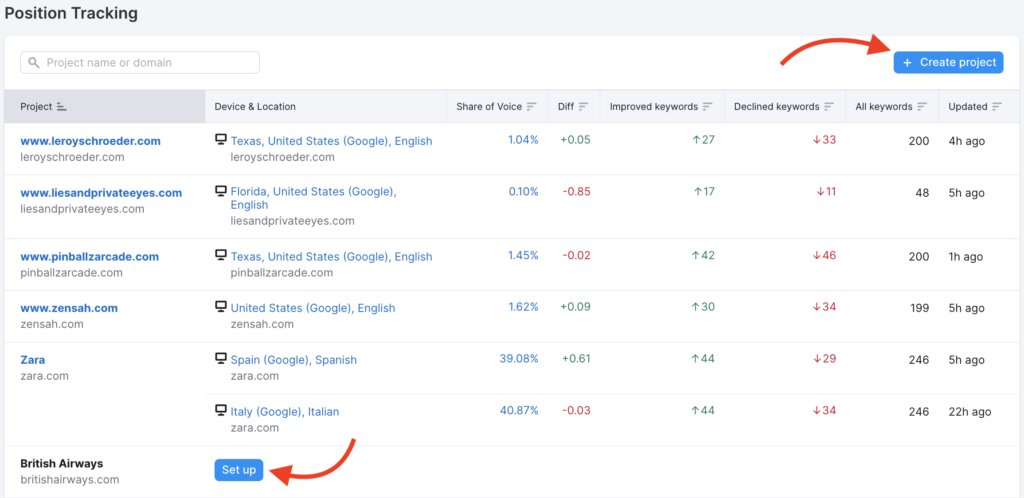 Can you explore our Website Audit Services?
A comprehensive website audit can be time-consuming. Once you've collected the information detailed in this guide, it might be challenging to determine which improvements to prioritize. Our Website SEO Audit services aim to solve this problem for busy website owners. We'll conduct an on and off-page SEO and website health audit for a reasonable fee, presenting the results and detailed recommendations on a Zoom video call. This way, we can help you identify the most critical items to address promptly.
If you're ready to take your business to new heights, don't hesitate to contact Fecto Digital Company. Contact us today and let us be the driving force behind your business's digital success.